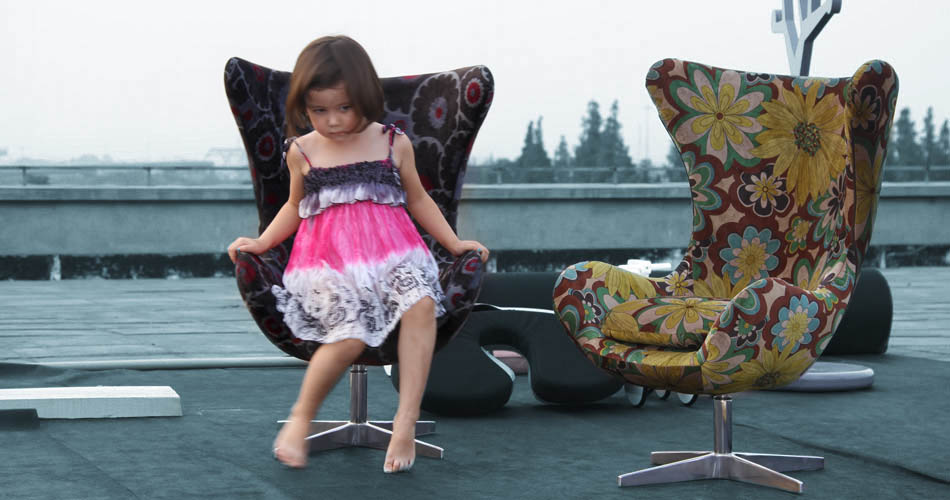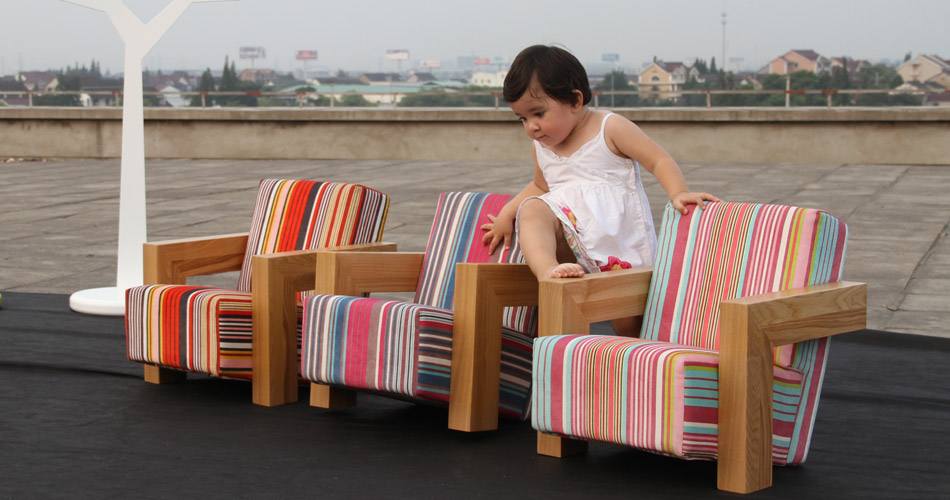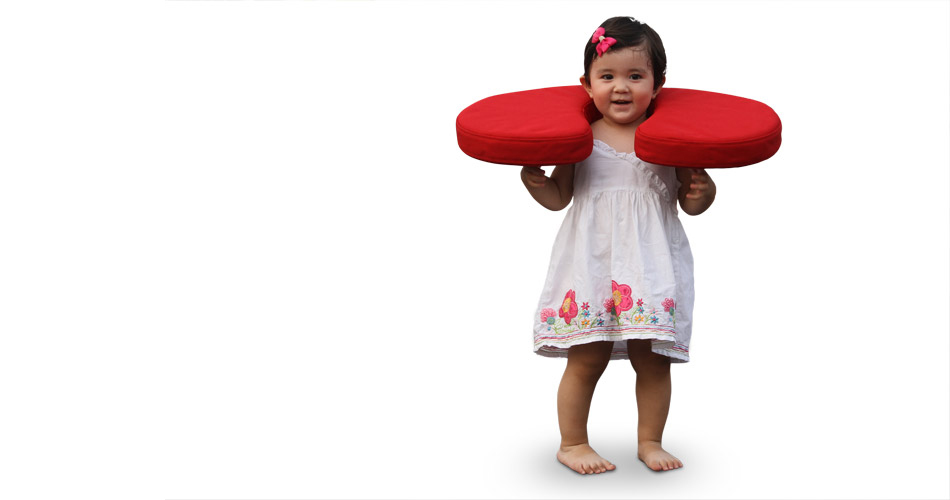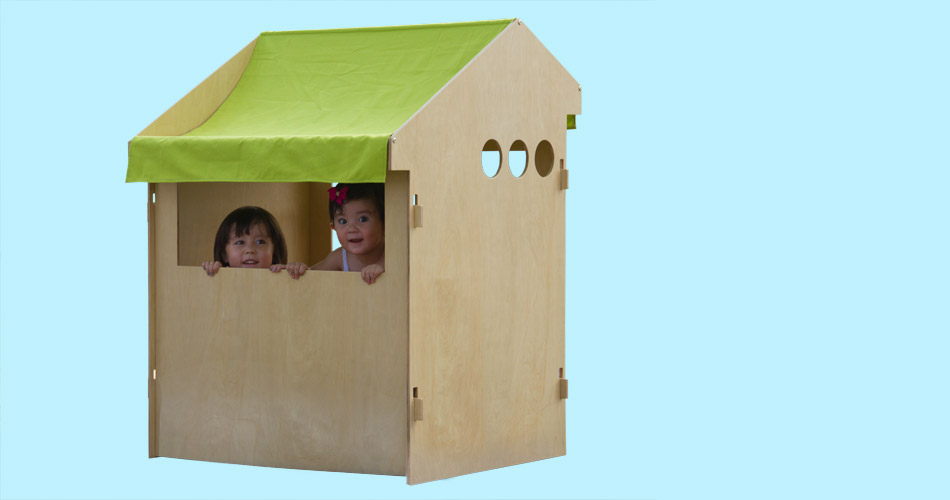 Welcome at Inidoo! We represent a group of young Chinese designers hand in hand with a manufacturing unit. Our aim is to create and produce contemporary, original designs for children.

A lot of ' clear line ' design, a touch of scandinavia combined with a dose of functionality, our designs unite a new approach to modern and fashionable goods for children.
The products are made so that children love to play with - or in - them and parents appreciate they look and feel. More products can be found here.
Featured Designs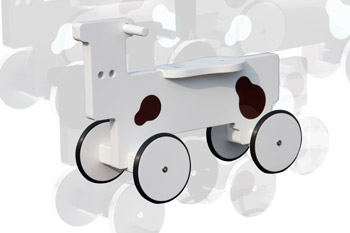 Janeiro, the cow roller, made of MDF and plexi glass. Wheels of wood with rubber tires. Extra silent.
Cartagena, clubhouse or playhouse. Made of plywood with a heavy cotton rooftop. It takes a minute to install, is not afraid of the outdoors. Design based upon child's first primitive representation of a house.